Every city has them. A large-scale "modern" development that seemed to make sense at the time but almost since its completion hasn't quite functioned the way it was envisioned. The Allegheny Center Mall in Pittsburgh's North Side is one example. But an exciting repositioning effort is underway that has the potential to reconnect the threads of the historic neighborhood and create a thriving urban innovation district through the Mall's adaptive reuse.
The Mall landed like a giant spaceship on the historic core of Allegheny City—thanks to the planning of 1950's urban renewal—erecting a fortress, complete with a moat of a roadway, in the process. This massive structure severed the historic grid and the connection between the North Side and downtown Pittsburgh.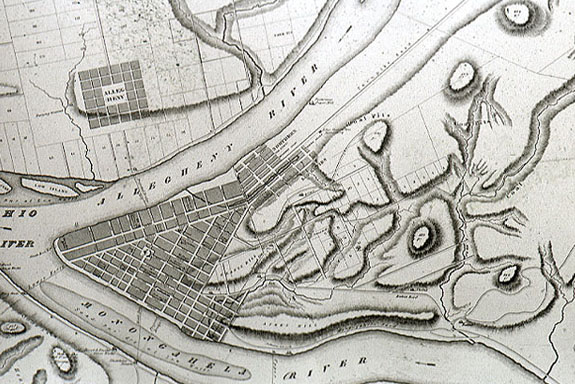 Once known as Allegheny City, the North Side was conceived in 1783 as an idealized town plan surrounded by a commons park. It blossomed into a dense city with the traditional elements of a city hall, library and market surrounding a classic town square. It was annexed to Pittsburgh in the late 19th century. However, the advent of urban renewal in the 1950s resulted in a modern plan to reinvent the area, which razed hundreds of buildings and converted what had been an open, walkable business district into the enclosed Allegheny Center Mall.
Strada is now working with Faros Properties, the new owner of the massive, one million square foot facility, to reinvent the Mall as a Live/Work/Play campus for high-tech companies, rebranded as Nova Place. To attract a broad market, ranging from corporations, entrepreneurs, and Millennials, to residents and visitors, the project will create a distinct character for Nova Place that is pedestrian-oriented, easily accessible, and integrated with its natural and physical surroundings.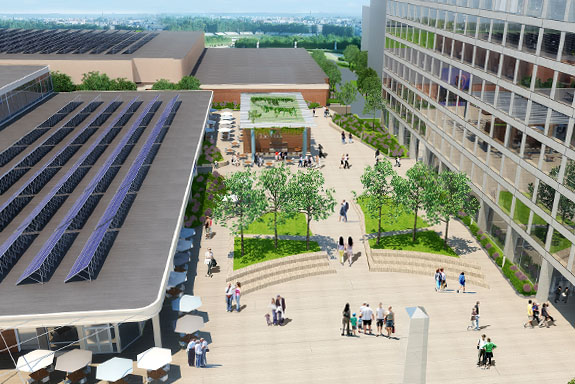 The design focuses on reinvigorating the public spaces to create a new identity and sense of place and reestablish severed connections to the surrounding city. Restoring the historic connection of Federal Street to Downtown as a pedestrian passage, and infusing common areas with restaurants and amenities will breathe new life into the place. It will also include a technology incubator to advance and promote the entrepreneurial community in Pittsburgh.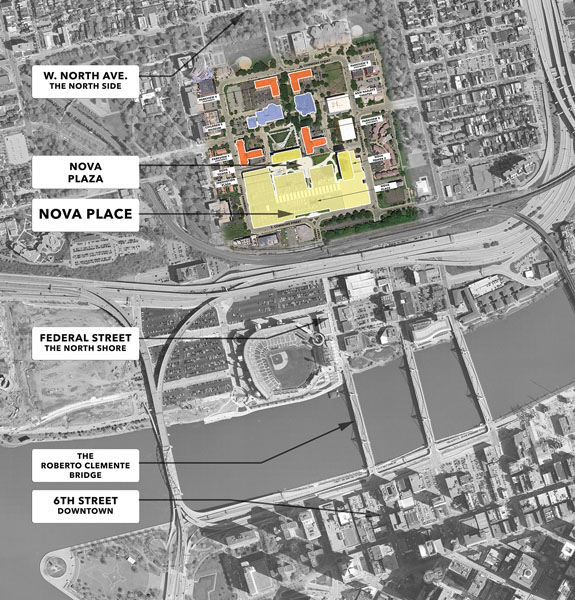 The site is bolstered by its existing residential buildings (also under renovation by Strada), high visibility in the cityscape and proximity to the North Shore's eateries and attractions, including PNC Park. Closer destinations like the New Hazlett Theater, Children's Museum, and Allegheny Commons Park, offer tremendous opportunities for community connectivity and a new vitality through mixed use.
Read more about Nova Place Master Plan