It is not often that you have an opportunity to design a new urban neighborhood and it's even more rare to get to see that vision take shape so quickly. Strada's Master Plan for Bakery Square 2.0 in Pittsburgh envisioned a vibrant innovation district, where residents could live, work and play. And already it is so much more—an inviting, active place where people can feel connected, and at home.
When we last checked in on Bakery Square, which is being developed by Walnut Capital, the finishing touches on the first residential building—Bakery Living 1—were wrapping up. Since then, residents have swapped recipes by the barbeque, shot billiards late into the evenings, and sipped margaritas poolside. The new bike path connecting the blossoming neighborhood to nearby Shadyside attracts neighbors of all ages, making their way on two wheels and two feet.

Next up—the first new ground-up office building will open this spring. The 200,000-SF LEED-certified facility will be anchored by the expansion of Google from the former Nabisco factory next door—a new three-story bridge across Penn Avenue makes that connection direct. Software maker Autodesk, also plans to move in, taking advantage of the location near local start-ups, as well as researchers and tech developers from Carnegie Mellon University and University of Pittsburgh.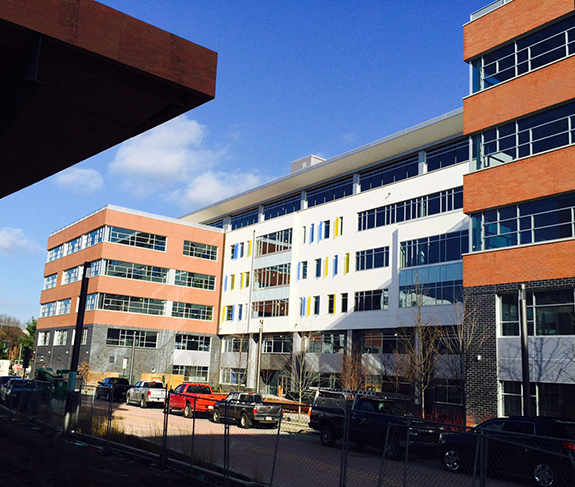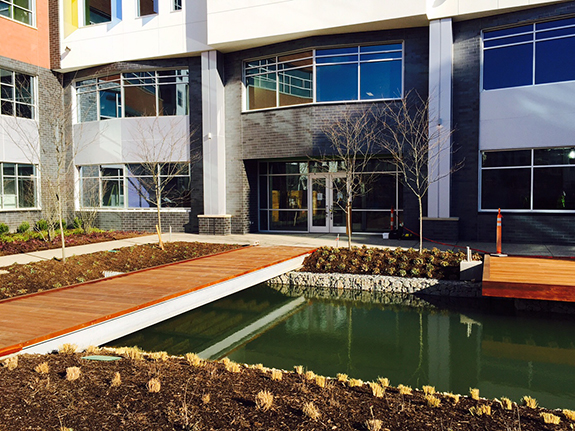 A few steps away, Bakery Living 2 is under construction. It will double the residential density with 175 hip new pet-friendly apartments that are slated to open in June 2016. Common lounges, bars, and game rooms, combined with an easy walk to shops, restaurants, and even the gym make it hard to resist the appeal of this uber-cozy urban lifestyle.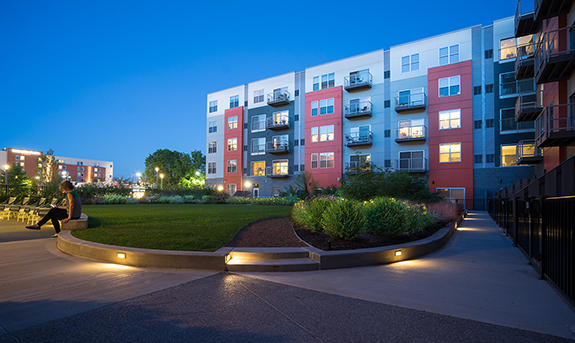 As the seeds of this tech-based, mixed-use green corridor take root, Bakery Square is quickly becoming a vibrant intellectual, economic and social hub. If you can't visit in person, take a quick peek at this video, produced by CNN's One Square Meter.