Fashion Meets Finish (previously Product Runway) is a bi-annual event organized by the International Interior Design Association (IIDA). This couture fashion show pairs designers with material manufacturers to challenge the bounds of creativity by transforming interior design products into runway-ready garments. 
This year's theme was "We Make Space," celebrating the changemakers and groundbreakers who keep society moving and grooving forward. Join us for a virtual walk down the runway with the Strada + Maharam + MillerKnoll design team to gain insight into this holistically creative event! 
time + motion = change
The theme "We Make Space"  inspired us to really consider the meaning of change, what it requires, and what it looks like when change is taking place. Our concept became a formula for creating change and we committed to designing a garment that would also be a unique, real-time experience of that transformation.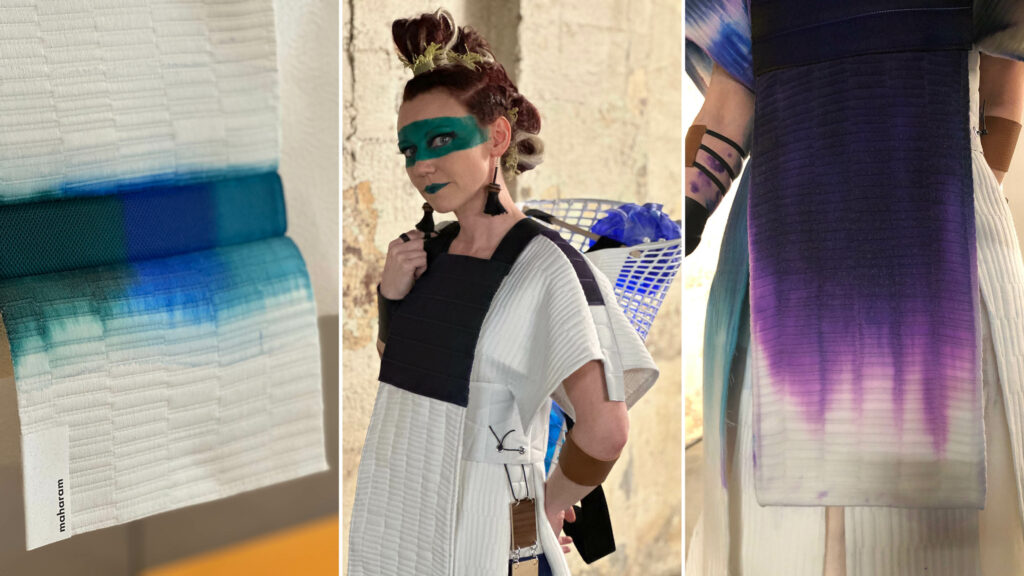 To bring this concept to life on the runway, we pre-dyed blocks of fabric using alcohol-based ink and placed them intentionally within the larger design. Seconds before going on stage, we soaked the garment to activate the ink, allowing it to wick and spread in an uncontrolled, organic way. Throughout the runway performance, the time + motion created visible change, completing the piece in real-time!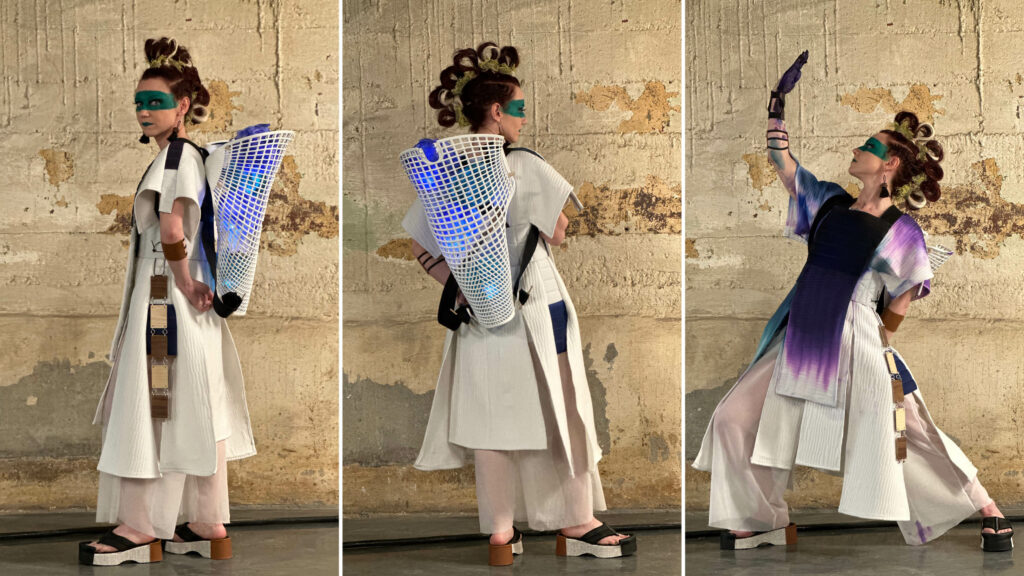 Our design was largely composed of upholstery and drapery and incorporated wallcovering, as well as an assortment of leather and wood. The rucksack was a deconstructed Herman Miller Sayl chair, filled with hand-dyed fabric "fruits," which we shared with the audience and judges. 
Strada's designers, Monika Gibson, Megan Carleton, and Mel Sloan, joined forces with Cynthia Noll from Maharam and Lindsay Schwotzer from MillerKnoll.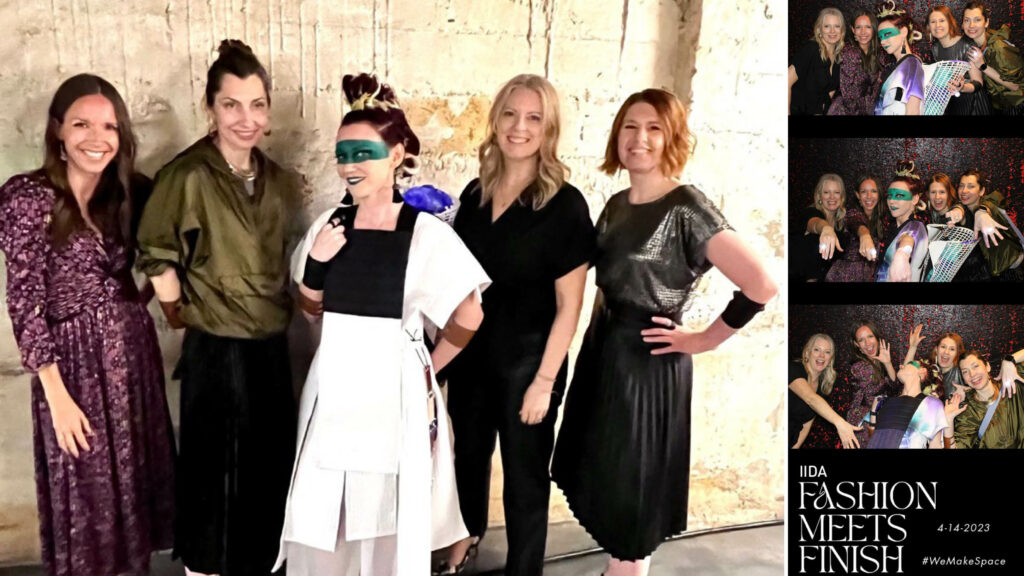 Monika, Megan, and Mel kicked off their design process with a storytelling exercise to build excitement and uncover their relative strengths and interests. The setup is familiar: "An architect, interior designer, and experience designer walk into a workshop…" All jokes aside, they formed a unique and powerful team! Frequent collaborative sessions and prototyping moved the design from ideation to fabrication. Together, the team dusted off dormant skills and revealed secret talents, culminating in a design—and runway experience—that was truly one of a kind!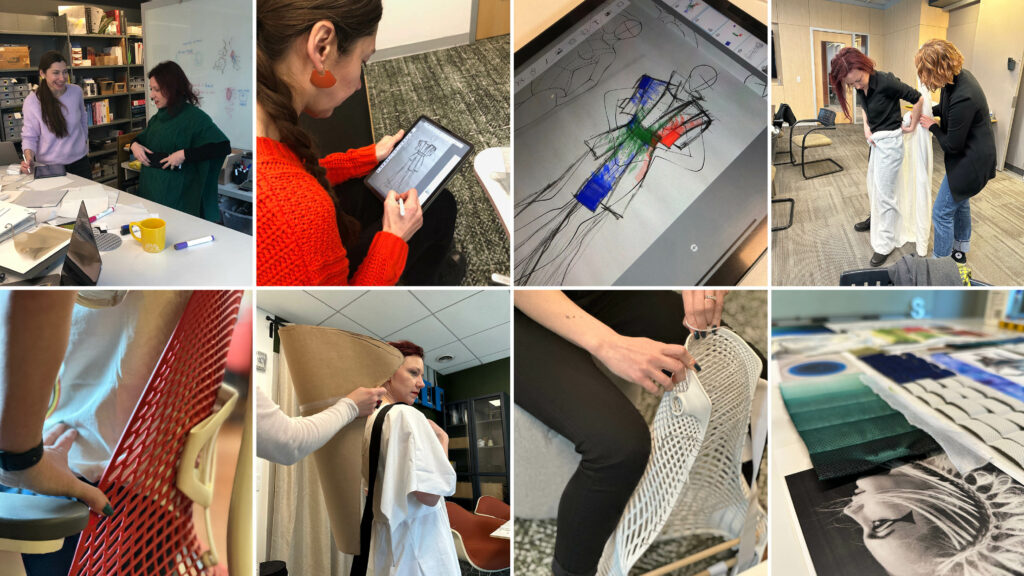 Manufacturer Reps Cynthia and Lindsay provided the materials for the design and did so sustainably. Orders were placed as needed and what was ordered was consumed. Not only did the reps give gifts of their products and knowledge, but also of their creative respect. They trusted the Strada team, jumped in wholeheartedly, and the results speak for themselves.