February marks the celebration of Black History Month, a time to honor the enduring legacy of Black History and the remarkable achievements of Black individuals throughout history. At Strada, we are proud to recognize and celebrate this momentous occasion. Throughout the month, we have been featuring some of our own talented team members who are trailblazers in their respective fields. 
On February 8th, we shined a light on Strada Designer Dani Oriol who was inspired to study architecture when her cousin, Dr. Vanessa L. Deane, did urban planning work in Haiti following the 2010 earthquake. Dr. Deane's work rebuilt communities while reducing future earthquake disaster impact.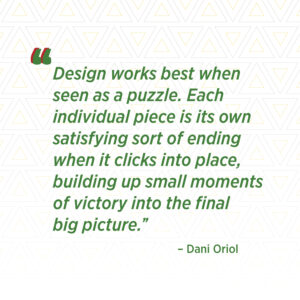 On February 15th, we highlighted Strada Graphic Designer Nikkia Branch, a South Philadelphian who was encouraged in her artistic talent by her family from a young age. Her grandmother and aunts enrolled her in magazine art contests and free art programs, creating a wave Nikkia would ride with skill through the Moore College of Art, the Academy of Fine Arts, and the University of the Arts in a variety of mediums.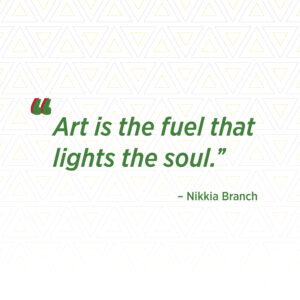 On February 22nd, we featured Strada Designer Murray Kamara who joined Strada in 2015, energized by our holistic approach to design, and, in his words, "the level of interest and professional diversity that flows into the ethos of how we all work together." He is dedicated to creating innovative and sustainable spaces that enhance the lives of those who inhabit them.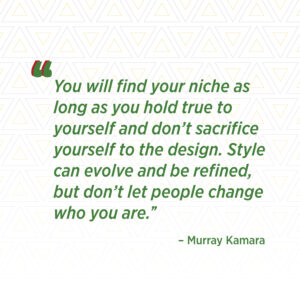 Their collective passion for architecture and design is evident in the exceptional work they have produced at Strada. We are proud to have Dani, Nikki, and Murray on our team, and we are inspired by their commitment to excellence in everything they approach.
This Black History Month, we also reflected on the remarkable contributions of Black designers throughout history who have paved the way for progress and excellence in our field. We recognize that there is still much work to be done to ensure that everyone has equal access and opportunities to achieve their goals and make their mark in the world. We are committed to continuing to foster a workplace that is inclusive, supportive, and diverse.
As we close out this month of celebration, we express our gratitude to all those who have come before us, and to all those who continue to inspire us with their achievements and contributions. We look forward to a future where Black excellence is celebrated every day, and where everyone has the opportunity to reach their full potential.
Thank you for joining us in celebrating Black History Month and the ongoing legacy of Black History and Black Excellence. For more inspiring stories and insights from Stradistas, please check out our blog.
Let us continue to build a better and more equitable world together.