Murray Kamara joined Strada in 2015, energized by the holistic approach to design, and, in his words, "the level of interest and professional diversity that flows into the ethos of how we all work together." Design with People in Mind® works at a deep level with his own belief that community is at the heart of design, making him the ideal bridge to our growing Triangle studio in North Carolina.
We took a moment with Murray to discuss his past, present, and future with Strada.
You made a big move! You started out in the Philadelphia studio in Pennsylvania and now you're in North Carolina. What fueled the move, and how did it go?
Working at Strada has reinforced my understanding of future-minded design, and the opportunities in the Triangle studio feel like mine to grasp and mold. Pittsburgh and Philadelphia are beautiful cities with well-established elements that guide design, but can also restrict it. The Triangle area is still being shaped and formed, so there are many opportunities for future thinking and flexibility.
My wife's family is from North Carolina, and we knew we wanted to raise our daughter in a place of new experiences, but also with the support of extended family. And it was a great thing, having my wife know the area so well. The housing market has been hot, and having a local real estate agent was both reassuring and highly effective.
We ended up not buying a house at all, but rather building one!
Our superintendent thought like an architect, so we clicked immediately. They understood my usefulness in wrestling out the details and took me seriously when I made changes. Some of my favorite small moments came in the electrical systems discussion. I added a secondary garage light and extra outdoor outlets.
If I had to go back and do it all again, I'd do it all the same. There has been so much joy in making our new house a home from the ground up.
What are some of the proudest moments you look back on from your time in Philadelphia?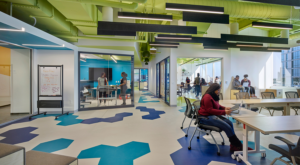 There are so many great projects I was involved with in Philadelphia, but the ones that stick out to me the most are the Cambridge Innovation Center, the FirstHand STEAM Lab at the Philadelphia Science Center, and Roman Catholic Howard Center for the Arts.
Fabrication has always been at the heart of my love for design, and Strada gave me the confidence to design with creativity. Temple's iHub is a forward-thinking classroom space designed to incubate ideas and prepare the next generation of brilliant minds for success in the business world. The great response to our designs from the stakeholders buoyed my interest in how details fit in cohesively with the larger project.
Being involved in education projects has put me in a future mindset, blending communication and creativity as I've explored the micro and macros of laboratory design. I knew I had a style and guiding principles, but my Philadelphia projects have led me into having a true expertise and niche that I am eager to continue exploring.
How has the transition to working in North Carolina been?
I was used to in-office collaboration on everything, and now it's mostly my own ideas that are forefront to clients. My Philadelphia practices have helped me maintain my creative mindset while building my comfort with clients and taking on more project management roles.
People that spend any time with me know that I do not sit still! Being the new kid in town has me bouncing with excitement, ready to push limits and embrace change. North Carolinians are proud of where they come from. Being a Strada designer means that I get the chance to be the connection between communities, showcase local pride in designs, and make dreams and goals happen.
What are you working on now?
One of my current projects involves renovations to the RDU International Airport. This project has allowed for boldness in design exploration, including dipping my toes into sculptural design. It's so exciting to know that my future air travel will begin with seeing my own big ideas front and center.
Imprinting with the public sector has been essential, and Strada Senior Associate Melissa Wolter has been instrumental in helping me understand the intricacies of North Carolina. She is so good at creating memorable experiences for our clients at every moment of the process. We have had lots of client face time as she fosters and develops relationships to seek out those new clients who fit what we as Stradistas want to do and be.
It's so warm, too! And not just the weather. I've lost count of the weekend ball games and barbeques I've been invited to once spring arrives.
Take me through your early design journey. Where did this all begin?
If I really think about it, I would have to say this all began with my Eagle Scout project. I designed and implemented a mural for my church based on my personal tenets of love, justice, prayer, and community.
My scoutmaster was a fabricator and introduced me to the concept of design planning. He took my talent for drawing and helped nurture it into a complete fascination with making things. The rest of my troop helped with logistics, so I guess that was my first stint as a project manager!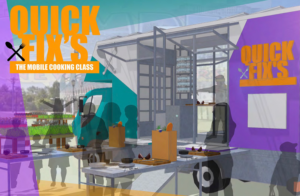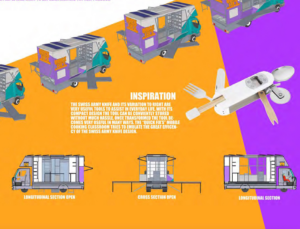 In college, I explored the concept of access across communities. Food deserts are a big issue, and while a farmers' market can bring fresh food to these areas, what good is the effort if you don't know how to use what's there? My design combined a food truck with a learning kitchen in a way that could fit into a variety of spaces to meet people at their own access level. This project is particularly important because it made me comfortable working within an existing system to transform it into forward-thinking ideas.
Since then, I have always kept access and introduction at the center of my designs. The "basics" aren't basic for everyone, but if you provide a better path, people tend to walk it.
Strada's philosophy is to Design with People in Mind®. How has becoming a parent influenced your work?
She's changed so much, but the biggest influence my daughter has had on my design has been in how I think about scale in ways I never noticed before. I've become fascinated with how she sees the world, and now that we're in our home, I'm able to design toward her accessibility. She is so curious and picks up so fast, but the adult world is so big! As I've worked on her space, I've focused on low mirrors, ground-level comfort points, and independent access to her toys. I want to make sure she grows up in her element, at ease with her environment so she is comfortable and confident within herself.
Everyone needs help to understand the world they're in, and her world is my responsibility.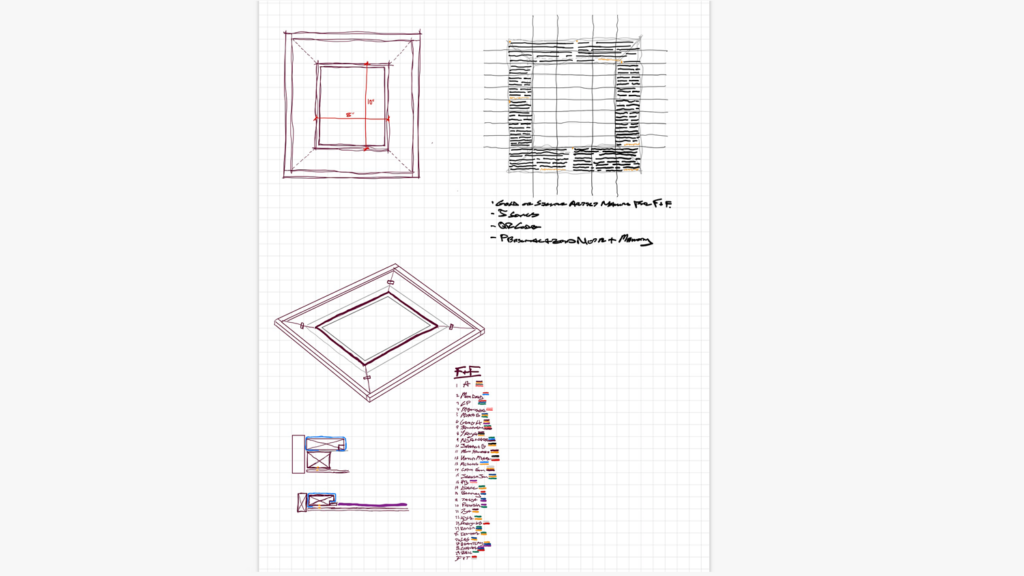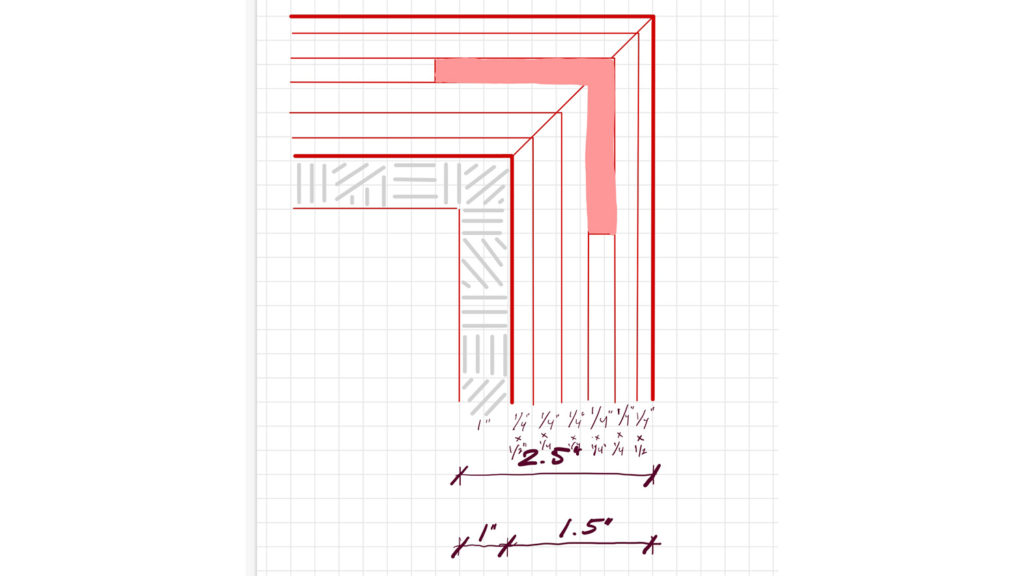 Thank you for taking the time to share. What do you hope new designers can learn from you?
I want them to appreciate what makes them unique. Strada doesn't ask me to change. They accept me and want me to be in the best environment to create the best experiences, and that translates into inclusive and holistic design that I am very proud of.
You will find your niche as long as you hold true to yourself and don't sacrifice yourself to the design. Style can evolve and be refined, but don't let people change who you are.