One of my favorite things about being an architect is the opportunity to meet interesting people. It is also a part of my job to learn about them, about the things they do, about the things they like or dislike. It is crucial for a project to be successful to truly understand who the users are and what type of place would best express their personality. Sometimes it requires a lot of imagination to put our selves in our client's shoes, but it is always an exciting experience to be a part of their story.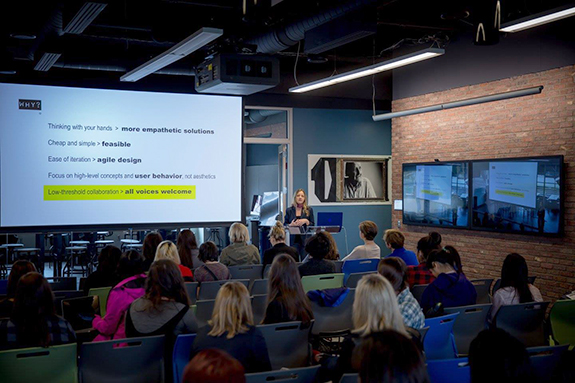 For the last couple of years, I had a chance to work for some amazing people designing spaces for the Alexis and Jim Pugh Media Innovation Lab and the West Virginia University Reed College of Media (#Mediaino). The second project was completed in January and the spaces have been fully occupied since then.
A few weeks ago I was invited to be a mentor at the "Hack the Gender Gap" Makeathon organized by the College of Media. It was the third edition of the event with the main mission
of trying to get more women involved in technology. At first, I was hesitant about going, since I don't know much about journalism, and I definitely know nothing about programing, but I decided to jump on a bus and see what it was all about. I was also very curious about experiencing the space from the user's perspective.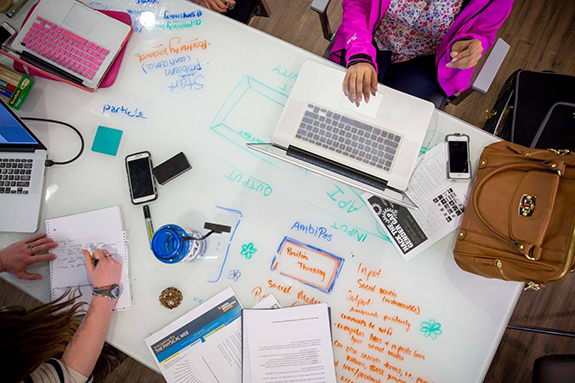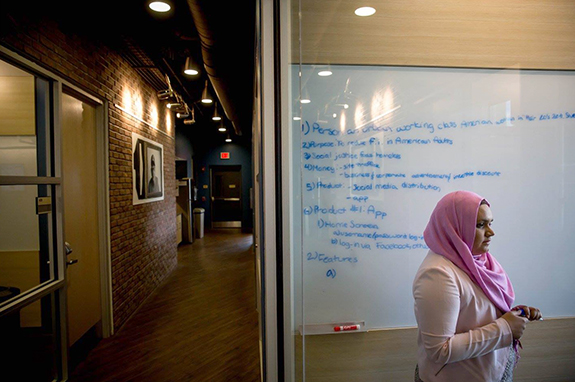 When I got there and saw a big "Good morning makers" sign on a white board, I felt like I was at the right place. The energy in the space was amazing. The eight female teams from around the country worked on a challenge to find solutions and solve problems using the IoT (Internet of Things). Female mentors and speakers from companies such as NPR, Buzzfeed and the Wall Street Journal were giving presentations and brainstorming with the teams. I couldn't stay to the next day to see the final presentations but I was very impressed with all the creative ideas.
I also got a lot of good feedback about the building. I was told that the design supported collaboration and made everybody feel very comfortable. And even though it was only one day, I learned so much and met so many amazing, passionate women who are truly trying to hack the gender gap in many fields.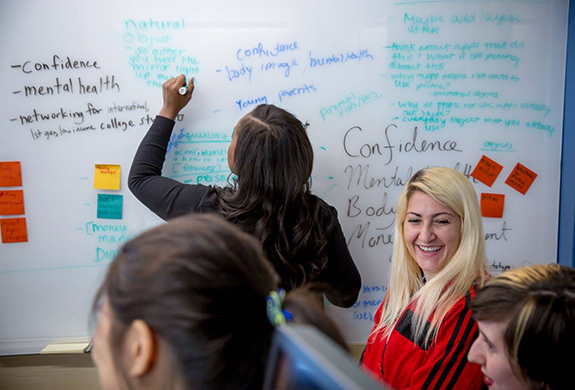 All photos courtesy of David Smith, West Virginia University Reed College of Media