Strada was delighted to have two of its projects recognized by AIA Pittsburgh as part of the Design Pittsburgh 2015 Awards competition on October 22, 2015.
The Cathedral Campus for the Diocese of Wheeling-Charleston received one of only two Honor Awards given for Architecture. The design is an exemplary exercise in campus place making that reconfigured the campus, uncovering dramatic new spaces that are now public and accessible. From an intimate chapel to an enclosed porch, a new Chancery entrance to the Marian garden, "found" spaces indoor and out establish new places of contemplation and celebration for the entire religious community.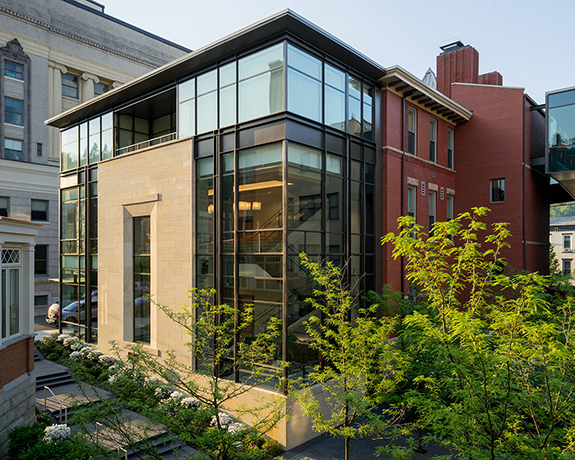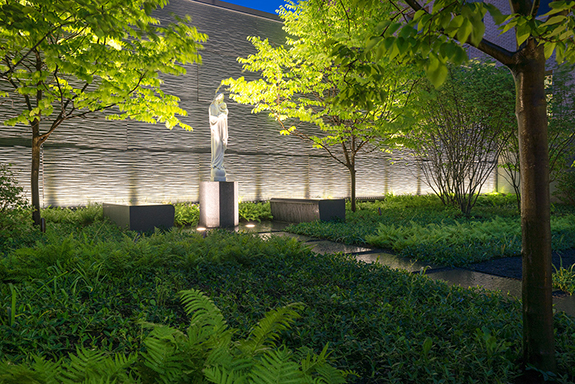 In the words of the jury: "[The project] demonstrates a great understanding of the campus… Its details, materials, and spaces—both internal and external—are rich and sophisticated. Beautiful landscape work too!"
Strada served as the architect, interior designer and landscape architect for the project, along with an outstanding team of consultants including: Allen & Shariff: Atlantic Engineering Services; Lennon, Smith, Souleret Engineering, Inc., ClearStory Studio, JD&E Contractors, and photographer Dennis Marsico.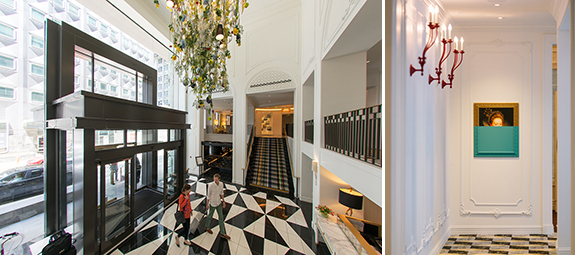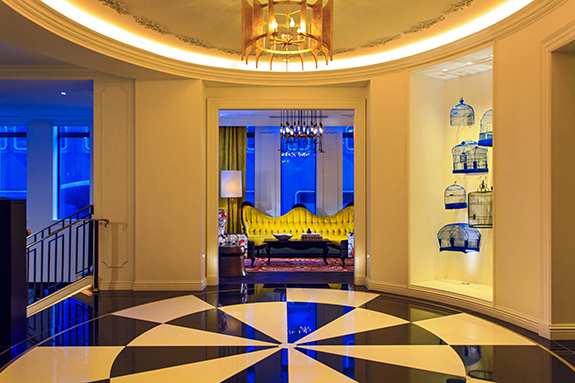 The Hotel Monaco Pittsburgh breathes new life into the historic 1903 Duquesne Light Company Building. Historical details and whimsical touches along with an elegant restaurant/bar and lively rooftop garden, make it the place to be for a night on the town or a weekend getaway, for out of town visitors as well as native Pittsburghers.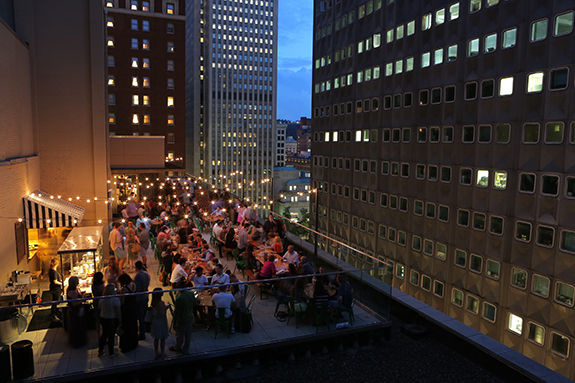 AIA Pittsburgh awarded the project an Award of Excellence for Historic Preservation, noting "the finished product has allowed the historic parts to shine through. The improvements are compatible with the buildings original design and beautifully executed."
PMC Property Group and Kimpton Real Estate Investment Funds developed the project. Strada served as the architect of record as part of the design team that included Gensler, Beleco Design, MARKZEFF, Ohm Lighting, Atlantic Engineering Services, Fastrack Construction, Inc., and photographer Dennis Marsico.
To learn more about all of the award winners click here.
Photos above are by Dennis Marsico, except where otherwise noted.